Discussion Starter
•
#1
•
Well, not get rid per se, but how do I disconnect it from the intake manifold or the main fuel line? It's on an '84 5MGE. I'm trying to get the intake manifold off.
Here's a picture:
And it attaches to the injector rail here: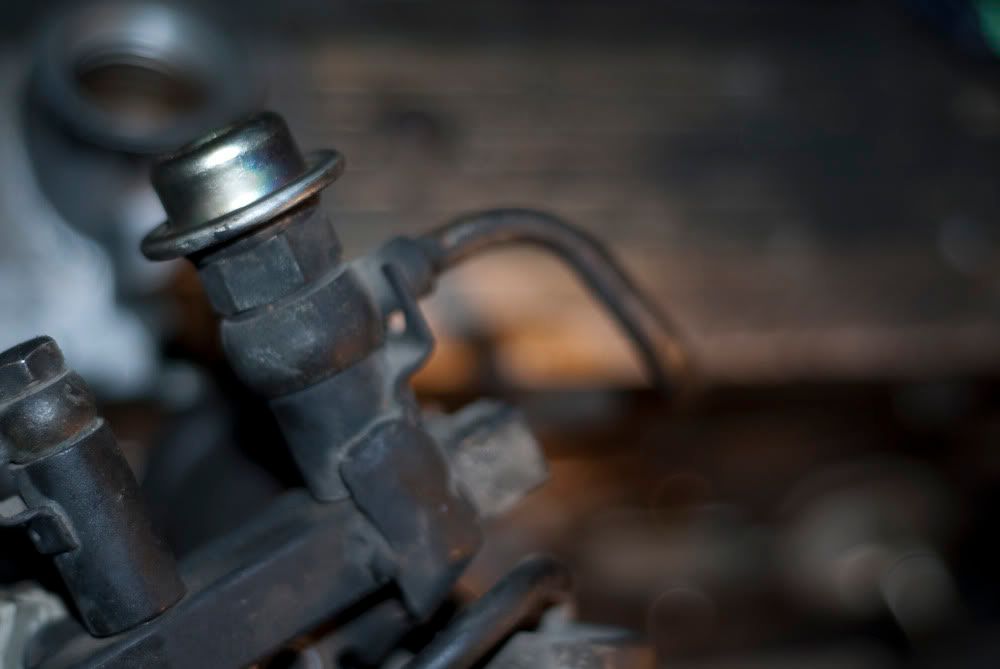 The bottom of the unit is connected to a rubber hose that attaches to the mail fuel line to the tank. The fasteners used to attach it are quite solid and I don't see an easy way to reattach them if I somehow pull the hose out. Also, I smell gas if I wiggle it too much. Any thoughts?