Discussion Starter
·
#1
·
I'm Mark Lingenfelter from the Joplin, MO area. Shoot me a PM or email me at
[email protected]
if you can help me out.
I recently did a 6m swap and forgot to get my thermostat housing and cover off my old 5m. I am using the stock vacuum advanced distributor and upper intake manifold and am needing to try and find the thermostat housing and cover that have the 4 BVSV (Bimetallic switiching valves) One on the cover, the other three on the housing itself. I found the part on ebay
is the housing itself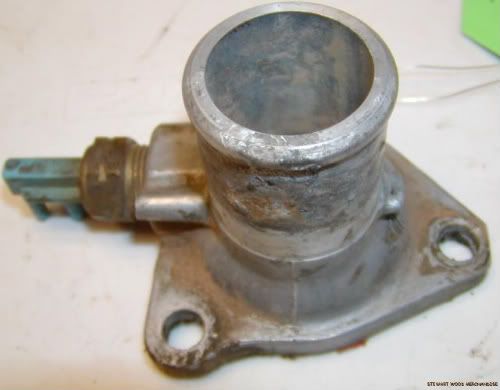 is the cover
The only problem is that this is off an 83 supra and doesn't have the Bimetallic switches on it. You can see three ports that are blocked off on the housing itself. I could buy this and the cover for 80 dollars, then buy three bvsv's for 50 dollars a pop from autohaus, but was wondering if any of you guys could come up with these two parts. I'm not sure if I can get my paypal up and running, but would gladly mail you any form of payment you wanted, and give you time to make sure it clears before you ship me the product. I'm pretty sure it's going to have to be off another 82 or maybe an early 83, but it has to have the 4 bvsv switches (just like the one pictured on the thermostat cover.) Thanks for the help and if you have this available or can get it, e-mail me at
[email protected]
or pm me and I'll give you my phone number and we'll get the ball rolling. Thanks! Also, if you have it and will sell it to me, post some pictures on this thread so I can see it.