Discussion Starter
·
#1
·
I guess this is a blog post....oh well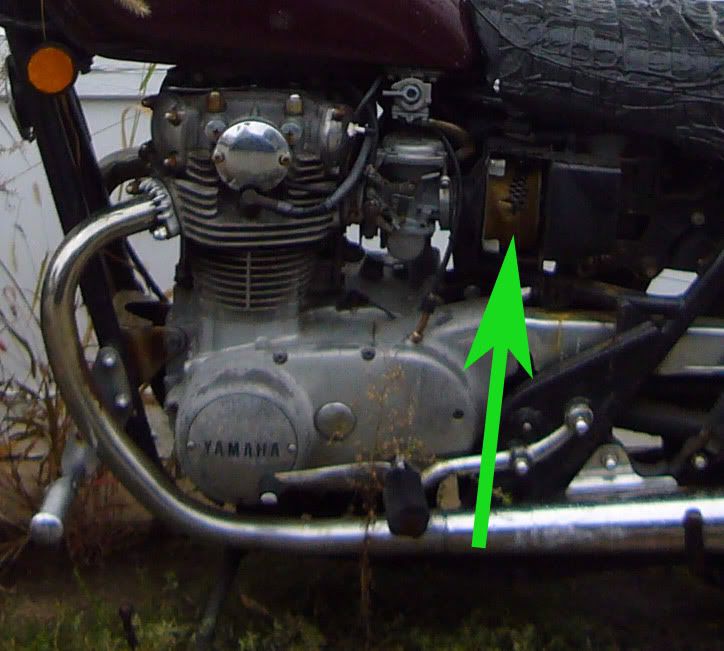 So, I bought this hideous piece for $50. 1979 XS650. No title. Its all there, rust isn't too bad and it appears to have original paint/badges etc. Gas good, oil good but it sat for 3 years outside. Calipers are hung and crusty. I picked it up tonight and soaked everything down for a safe start.
I hope to get it running Saturday....if it runs and shifts OK its on to step 2. The basic plan is to lop off the rear susp and add a weld on rigid section. They are ~$250. My friend is a master TIG pimp, so he will handle that for me. I will keep the mags (most go to spokes), electrical system, forks, Lower the forks 2" and go to a dual front disc if possible (with Brembo calipers if I can find them) and call it a day. Cheap sprung seat, cheap lo-pro rear fender, battery box that will house the coils and whatever I can squeeze in there and a basic late model Sporty style tank. Not sure if I'm going to do a rat style, or bling it up a big. The engine looks like major hell now, so the rat style is easy to achieve
I'm leaning twd a clean look....as thats what I generally prefer. I will prob tire of the 'rat' look quickly. TOTAL $$$ target $1,000. That includes title and all.
Wish me luck